About Us
Introduction
Statement of Ethics
Our history
Our future
Our products
Our network
Our Customers
Recent projects
Quality assurance
Security and confidentiality
Development Policy - Right of refusal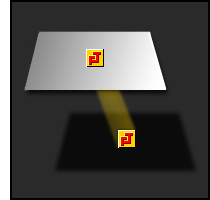 Penetrating the market. To our customers and web firms who have called upon us for help, our name means quality work at an affordable price. Read their comments which testify to our ability to provide solutions that go way beyond their expectations. Our name has become synonymous with innovation and excellence. It's an assurance of high quality customer service and support provided by dedicated professionals. Our mission is to provide innovative, time saving solutions to both you and your web visitors. Our aim is to provide you with a service unparalleled within the web site programming industry.


Established in 1999, we have evolved into a powerhouse solutions provider. Our extensive library of free and commercial Perl and JavaScripts are being utilized on literally thousands of web sites around the world. We employ only trained professionals, ensuring the work you receive is of high quality, sound and error free.

Perlscripts Javascripts is focused on providing high quality products, services and information to web masters and small business owners. Our dedication to service and quality differentiates us from the rest of the market. More importantly our products deliver what you expect... Time saving Results and Value!

Our success has been built, and is based on five key principles:
Dedicated, skilled staff committed to quality
Building and maintaining a loyal customer base
Continually improving and updating our products
Providing affordable, flexible products
Furnishing a high level of after sales service and support

---

Statement of Ethics

The growing success of Interactive Scripts is based not only on talented personnel, but also a hard and honest work ethic. All personnel adhere to the following set of ethics :
All customers will be dealt with in an honest and forthright manner
Confidential information about customers and their respective institutions in oral form or on electronic, magnetic, or print media are protected and treated as such so that the relationship of trust between Interactive Scripts and the customer is upheld
Information provided by Interactive Scripts to the customer, including quotes, estimates and data analysis, will be as accurate as possible and without personal prejudices or biases
Interactive Scripts will not aid or participate in the theft or copyrighted electronic data. This policy is extended to data fetching from web sites not owned or operated by Interactive Scripts of the customer. Development of scripts that require the retrieval of such data will only be done with the prior written consent of the legal owner of said data.

---



Our history

Interactive Scripts formerly traded as KX2000.com back in 1999 as a small one man operation producing web sites, with a focus on design with flare. Over the past 10 years, Interactive Scripts worked closely with a network of leading companies and customers on building and maintaining efficient and cost effective solutions. Having identified a world wide need for quality scripting solutions, John took it upon himself to develop packaged scripts that met the fundamental needs of small business. Our business now revolves around web programming, injecting life and interactivity into web sites and building bridges between businesses and consumers. Today Interactive Scripts enjoys a powerful association with several IT and Print Media firms located both locally and globally and employs up to 4 personnel and sub-contractors at any one time.



---

Our future

Our course of evolution led us to scripting and subsequently programming. We now trade in over 30 propriety owned products with 95% of sales exported. Our aim is to continue to develop scripts as needs arise and add to our library of products. Our future relies on relationships we've established with our existing customers as well as discovering new markets worldwide with an emphasis on the local market. We intend to build a library of script resources to a point where just about anything required by a web site interactively function will be readily available in the one place.



---

Our products

Our products' essence is quality. The development of each new product follows strict conventions and methodologies put in place to ensure sound operation and functionality. Each product, by default meets the following core objectives :
Quick and easy installation and set up.
Flexible administration with front end customization.
Continually improving and updating our products
Comprehensive and up to date documentation always available online
High level of after sales service and support
We feel if these fundamental objectives are met, our customers are satisfied. Satisfactory might be viewed as sufficient, however we endeavour to not only satisfy, but exceed customer expectations. Which is why each of our products also include quality, meticulously designed time saving features.



---

Our network

Over the years we've developed and established relationships with other companies operating on the Internet. Additionally we've branched out and diversified into other Internet sectors to keep up with user demands and current trends.
ULSEmailMarketing.com

First developed in 2000, our bulk email marketing software has reached phenomenal heights. Monthly Membership options available for the small marketer, as well as white label and revenue sharing options available for larger businesses and companies.

PerlServices.net

Acquired in 2004, PerlServices.net offers custom Perl scripts and services fro small to large sized businesses as well as off-the-shelf ready to install scripts and programs.

---

Our Customers

Interactive Scripts has been employed by industry leading companies such as MacPower and Sun Java to handle the development of solutions such as Project integration management, File and image media delivery, Course registrations and exam creators, Inventory control and delivery systems, Polls and surveys, and Customer tools. Other industries include :
Medical centers
Utility companies
Sign and Printing companies
Educational institutions
Computer Hardware producers
Leading IT corporations
Job agencies
Internet hosts

---
Recent Projects
Let us devise a user friendly design for your website we have designed many websites for various businesses and organizations, improving interactivity, through user friendly designs. Implicating, shopping carts, secure contact forms, custom scripting and site programming.

All of our website designs structure an administrative backend allowing multiple users of varying access levels update and edit the website's content and databases while at no stage risking the integrity of the site.... allowing for staff members to remotely access and edit the site dynamically updating content without having to worry about aesthetics or design.







PiedmontMedicalInc.net

Piedmont Medical, Inc. is the predominate supplier of reconditioned hospital beds, stretchers, ICU and birthing beds to the medical marketplace. They turned to us for a database driven solution when they needed a national online showroom and ordering system. Managed entirely from their offices in North Carolina, and developed entirely by PerlscriptsJavaScripts.com, this web showroom has allowed Piedmont Medical to remain at the forefront of their industry.


What can we do for your site?





TheCarCatalog.com

TheCarCatalog is driven by powerful backend system that centralizes multiple databases, making literally thousands of vehicles, from multiple websites available in one location. Engineered entirely by PerlscriptsJavaScripts.com, this software has turned TheCarCatalog into a major player in the Auto-sales industry. TheCarCatalog had a vision and turned to us to make it a reality.


What can we do for your site?





Puigvert.net

When Ghusa Multilingual Solutions needed an online solution for managing their thousands of staff and customers, they turned to us for a reliable system that streamlined their operations, eased their administrative work load, simplified employee accountability and facilitated business to consumer communication. Ghusa Multilingual Solutions is a leading state provider of language and business services offering on-site and worldwide Interpretation and Document Translations into more than 150 languages.


What can we do for your site?





PerlServices.net

PerlscriptsJavaScripts.com saves PerlServices.net from the brink of oblivion. Founded in Canada and established in 1999, PerlServices.net served the Perl Community and helped literally 10's of thousands of Websites incorporate interactive functionality. Recent mismanagement and loss of talented staff saw PerlServices.net facing imminent demise when PerlscriptsJavaScripts.com stepped in and turned the business around.


What can we do for your site?





Hebrewizards.com

HEBREW WIZARDS is a unique Hebrew school experience. PerlscriptsJavaScripts.com helped build an online presence for HEBREW WIZARDS with online enrolments and registrations. HEBREW WIZARDS also has the ability to publish photos of school excursions, trips and day to day activities online.


What can we do for your site?





LinuxHostingPlans.com

We, of course, designed and updated our site last year, which is driven by a backend database for the management of Client Accounts, FAQ generation software and Form Processing software, all of which, and more are readily available for the design and development of your website. This allows us to quickly add sound functionality, integrated with a design that suits your business, to create a working, viable website.


What can we do for your site?





MyListManager.com.au

MyListManager provides Small and Medium sized Businesses and Service Providers with sophisticated, multi-facetted e-mail marketing solutions. MyListManager's software enables you to send highly targeted and relevant material to YOUR database of Subscribers.
What can we do for your site?



---



Quality assurance

Each product developed by Interactive Scripts begins with sound templated code proven to be functional and error free by over 4 years of use. This allows us to control quality right from the outset. The emphasis then shifts from quality control to quality assurance. Once developed, each script is then rigorously tested by our trusted beta testers over a period of two weeks. Bugs are corrected and suggested improvements are implemented. Our commitment to quality is evidenced by the numerous updates released for each and every one of our products. The management of our quality policies ensures that the products we provide measures up to the expectations of demanding market.



---

Security and confidentiality

Upon request Interactive Scripts will submit Non Disclosure Agreements (NDA), enter in to contracts specifying performance, delivery expectations, expenses, assistants and requirements pertinent to all parties involved. All Interactive Scripts' staff members partaking or otherwise involved in development of, or have access to sensitive data will also sign, fax and return any agreements or contracts.



---

Development Policy - Right of refusal

While Interactive Scripts endorses freedom of speech and expression, we will not develop any scripts or programs or provide any services (programming or otherwise) for organizations that we perceive to promote hate or prejudice based on the race, religion or sex of any individual, group or organization. Interactive Scripts will NOT develop any type of harvesting script or program, including but not limited to, e-mail harvesters, URL harvesters and content fetching. If development of works has begun and Interactive Scripts becomes aware that the buyer of said work is in breech of this policy, development with cease immediately and all payments will be forfeited.